On Apr 10th, our USA partner visiting YSY, Ms Erin and Lexi show our partner around YSY production line, and have further discussion on the developing of new projects together.
Our Partner, Mr Jim is the pathfinder for the products of the antenna design, and installing. During the past three years, YSY and Mr Jim worked together for 4 new projects successfully. The stainless steel antenna and aluminium antenna has passed many different testing from famous testing labs, which are sold well on Amazon.
 
From the end of the 2022, Mr Jim devotes his team working on the new projects to match with Starlinks Antenna installing. Both our design and engineering team work hardly for the design, prototyping, and testing. The final version of the products are extremely excellent, and we both parties wish the new products will be successful in the market, and our long-term partnership will be continued for years.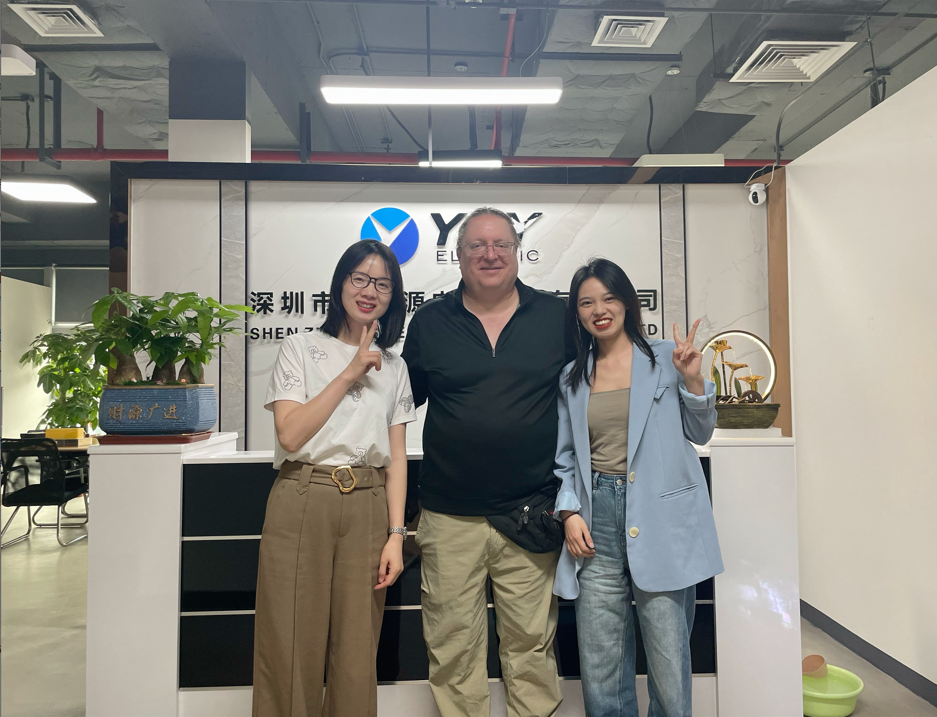 Mr Jim, stands of his team and YSY will make joint efforts to design and develop new products and projects, we both parties are having the confidence to build a win-win cooperation in the market.
 
Here are some photos for the memory when Mr Jim Stays in YSY workshop and office.
 
---
Post time: Apr-13-2023